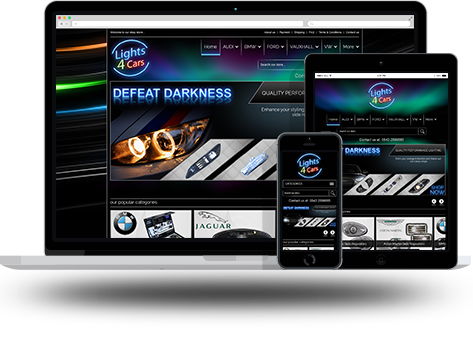 It is a no-brainer that the number of smartphones and other mobile devices users has burgeoned in the last few years. This has prompted a necessity to ensure that this segment of internet consumers get a decent experience while using their devices. Websites need to be optimised for easy access by mobile users, as this will mean improving the sites reputation and visibility to this market. Additionally, Google has thrown its weight behind mobile-friendly sites by introducing the Google mobile optimisation algorithm. This means that those that comply with this directive are expected to rank better on their search engine. So, what does mobile optimisation mean?
Mobile Optimisation
In simple terms, mobile optimisation refers to allowed access to the web on a mobile/handheld device. The aim of this optimisation process is to enhance various aspects of a website such as its resolution, speed, readability and dynamic content display on these devices. In short, the site should be designed in a way that it reads and looks better on the smaller screens such as those of smartphones. Also, the site should ensure easy navigation, providing buttons big enough for operation using thumbs and index fingers.
What are the types of mobile devices
Regarding the aspect of the mobile devices to have in mind when optimising your website, you may need to consider both the smartphones and the featured phones.
Smartphones, as the name suggests, are multi-functional devices, offering a wide range of multimedia options in a single package. As such, these mobile devices offer various functions for their users with a majority of them having a high-end flexibility that keeps lag at a minimum. According to the Google definition of mobile devices, smartphones operate on either Android or IOS operating systems.
Featured phones – usually, these kinds of mobile devices have rich features, although, comparatively, they are not as advanced as the smartphones. They mainly operate on proprietary operating systems.
Ways of achieving mobile optimisation for your website
There are several basics to follow if you are planning to optimise your site.
Planning the site's layout – a good website layout for a responsive mobile experience should enable the user to navigate the site easily. This can be achieved by minimizing the number of pages as well as encouraging the user to opt for the mobile website option.
Designing a site that supports various handsets – This allows for accommodation of multiple users using different handsets, for example, as Apple users and as Samsung users.
Adding fewer images – Having a large number of images on site reduces its responsiveness, thus fewer images will be better.
Why it is important to optimise your website for mobile use
Better search engine ranking – as earlier mentioned, optimising your site for mobile users enhances its reputation among the mobile sphere, and this helps the site to stand out from the competition. This certainly improves your business rank in the search engine.
Responsive website design – the advantage of this is, that your business can now reach a wider target audience since even those using mobile devices are able to access your site.
It is a cheaper option compared to mobile applications – Mobile optimisation is far more affordable than developing a mobile application for your business.
Conclusion
It is so far evident that having a mobile optimised website will only improve your business for the better. There is every reason to embrace it quickly especially considering the current trends and the directive by Google regarding the subject. The process of optimising your site might pose a few challenges, but you can be sure that the benefits outweigh those challenges at the end of the day.
For more about Mobile Responsive:

No related posts.